(Pretend this was supposed to be posted yesterday... I'M CATCHING UP! A LITTLE!!!)
Today I will be sharing with you all of my favorite summery things as of this year! (Disclaimer: this will probably be exceedingly rambly)
1. Favorite ice cream?
Cookie dough and peanut butter cup are my year round choices for ice cream. But during the summer, I like to eat rainbow sherbet.
2. Favorite popsicle?
Bomb(Rocket) Pops! They're the red, white and blue popsicles. I could probably eat a whole box of those things if I was stuck in bed during the summer... (THAT IS NOW ON MY BUCKET LIST)
3. Favorite meal this summer?
Ugh I can't remember. But one time, we made this amazing grilled salmon with salad that had this really yummy lemon olive oil dressing...
4. Favorite thing to drink this summer?
Limon chia or an Arnold Palmer(half iced tea/half lemonade) Great, now I'm really thirsty...
5. Favorite fruit to eat on a hot summer day?
Watermelon... although pineapple and strawberries are close favorites.
This is too adorable!
6. Favorite movie this summer?
As of this year, it's
Moana
. It wasn't
exactly
by choice but it's better than Frozen.
My hair when I get out of the pool
7. Favorite song this summer?
I really like Let It Out by Switchfoot. It's one of their happier ones and I love the piano sounding thing in the background.
8. Favorite place you visited this summer?
The beach. And all of the new ice cream places my sister and her boyfriend took me and my younger sister to. There was one that was called The Afters and they cut a doughnut(your choice if you wanted glazed or unglazed) in half and put your ice cream inside. And then they put a topping on top of your ice cream. I had the glazed doughnut with Peanut Butter Smore's ice cream and oreo crumbs on top...
That sounds so good right now
9. Favorite memory you made this summer?
Probably when we went to the library and I beat my older sister at Mancala. I'll never forget that moment!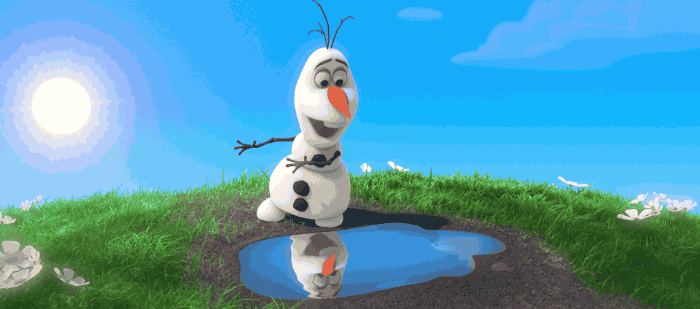 10. Favorite summer vacation you reminisced this year?
*sniffle* last year when I was at Camping Tiber in Rome. That was a golden time.
What are your favorite summery things? What are your answers?